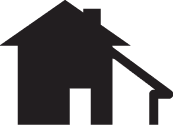 Home addition
No need to relocate for more space at home! Our certified team will be able to carry out your home addition project in accordance with industry standards and using the highest quality materials.
Looking to add an additon onto your home?
DBK Gatineau will work with your home plans to create the perfect space that meets zoning standards, the style of your property, and your demands.
At our showroom, you'll find all the materials you need for your project needs.
Any questions feel free to ask our helpful staff who can help go over the best options for you!
Looking to expand your kitchen?
Your project idea can become a reality thanks to DBK Gatineau Construction. Our designers will help you from the creation of the plans to the final product, our team takes care of everything. With us, you'll create your new favourite room in the house!
Enjoy a relaxing outdoor space, all year round!
With our wide choice of materials, you can take advantage of your addition year round. Choose from a wide variety of windows, interior and exterior cladding, and be assured of greater energy efficiency through the RénoClimat certification offered by DBK Gatineau.
Enjoy a free estimate of your work!
Fill out the online form or come and meet one of our designers
Please fill out the form below to send us your information about the work that needs to be completed. We will contact you within 48 hours via email or phone.
SUBSCRIBE TO OUR NEWSLETTER!